Walking Forest is a 10-year artwork taking place in sites across the UK exploring links with activism, natural forest networks, and communities. I played an active part throughout Walking Forest from April 2021 the initial first camp conceived in Autumn 2020 from Lucy Neal's trip to Coventry right through to COP26 in Glasgow in October 2021. 

My outdoor tree art installation represents mycelium 
My outdoor leaf art installation '35'
35 Leaves in the Forest represents the 35 women that took part in the Walking Forest camp at Rough Close Scout Campsite near where members of The National Union of Women's Suffrage Societies (NUWSS) organised action on land lent by the Council for Women rights, environmental issues, and stainable food produce.
Words that connect us together are written on each leaf with neon paint colours to represent the markings on trees when trees are felled.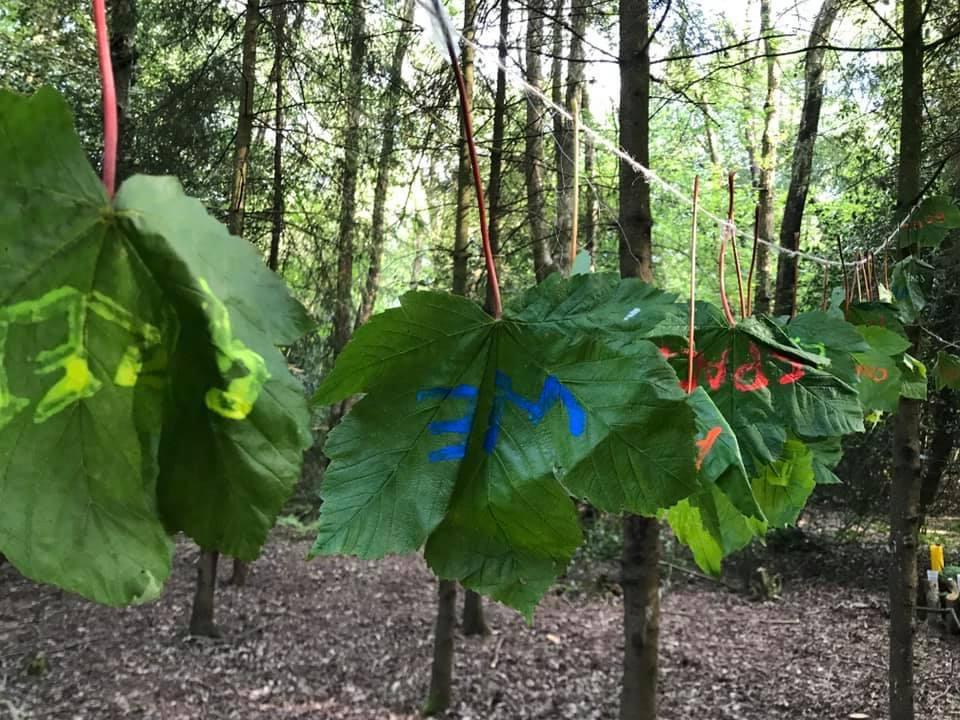 In September 2017 Walking Forest was selected to be the central Art Work of Season For Change a large Scale National project for the arts and culture sector responding to the climate and ecological emergency, conceived by three arts organisations: Arts Admin; Julie's Bicycle and Battersea Art Centre. The Season For Change was funded in 2019. Lucy Neal, Anne-Marie Culhane, Ruth Ben-Tovim, Shelley Castle are the four artists leading Walking Forest.

My outdoor art mural of the
250 years

ancient 

Cubbington Pear tree
2-day Walking Forest event through Coventry
holding stop points providing activities for the public to join.
 This work is art activism, performative action to save our local natural spaces, wildlife, climate, and environment.
I led one of the activities in Coventry Millenium Place, Hales Street for women to chalk names of their female heroes and

activists
The Suffragettes would have large peaceful public demonstrations, which had never been attempted, and became standard features of the suffrage campaign such as writing on pavements and walls.
Photographs below: Oana Catalina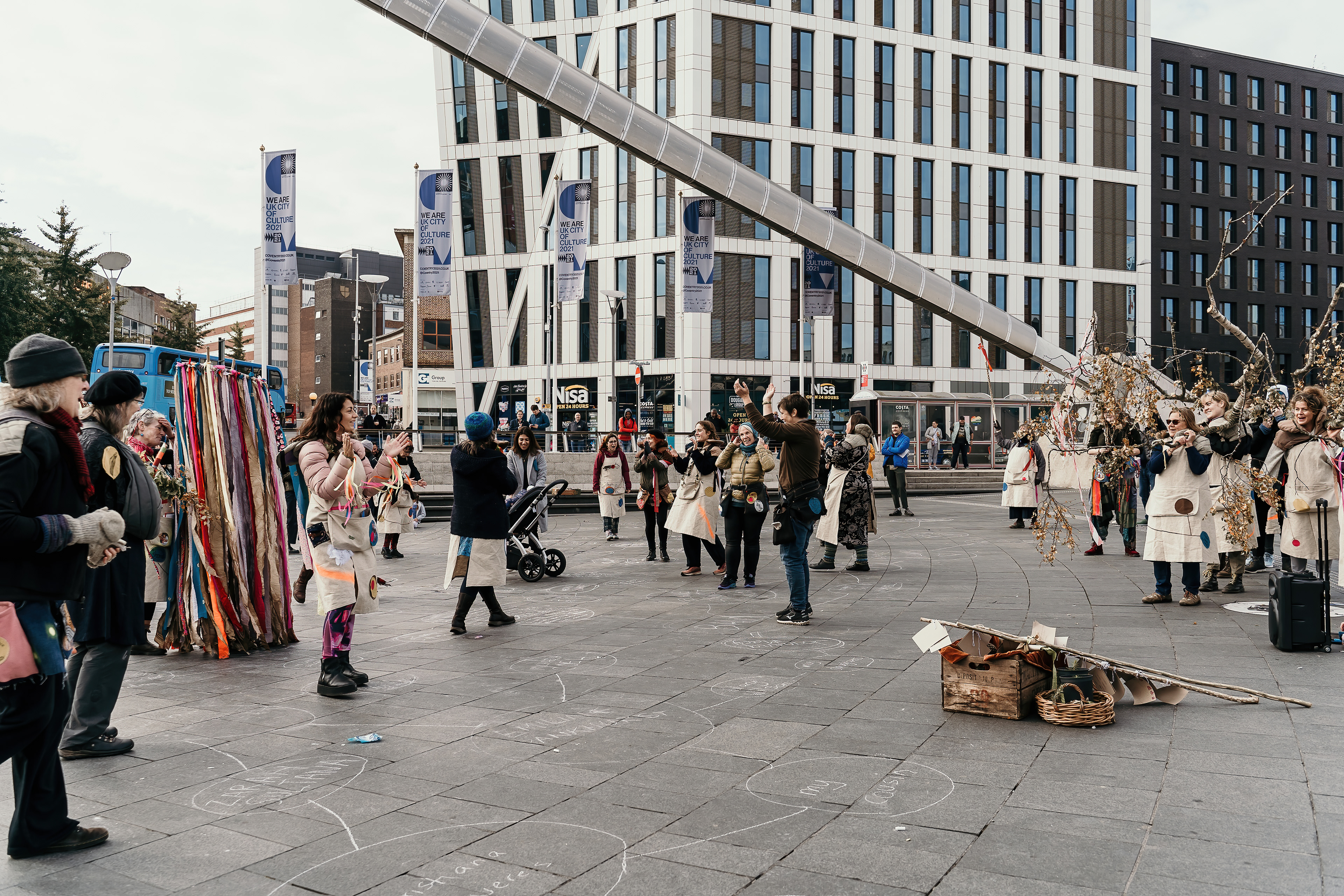 Carrying the HS2 felled tree
I was the 'Tree Spirit' during the Walking Forest event
The tree spirit was made of recycled materials and dyed with natural colouring. 
Final vigil at Lettice Annie Floyd field