3 minutes art film representing the question; what makes art?
By displaying the embodiment of the material. I personify the energy that is embodied in the material.
Women are objectified and subjectified in art, in this film I am the art. I want to liberate female art because of the inequalities experienced as a female.
This is part of my 'Pink!' series and a visual representation of the lack of opportunities for women in the arts, the discrepancies of women in film, and the deep-rooted inequalities women experience. As an act of activism, a performative visual representation of feminism, continuing the pink haptics and characteristics.
Feminism connects to my primary theme of loneliness and the social politics of isolation. Continuing my research of conceptual art origin and the attestation of gender roles which continues.
This work galvanizes Yves Klein's Anthropometries reflecting back on the personal, social and political perspectives.
Sherrie Edgar at the West Midlands Open opening preview Thursday 19 May 2022
Fluidity is a slow-motion capture film
Photographs taken after Fluidity was filmed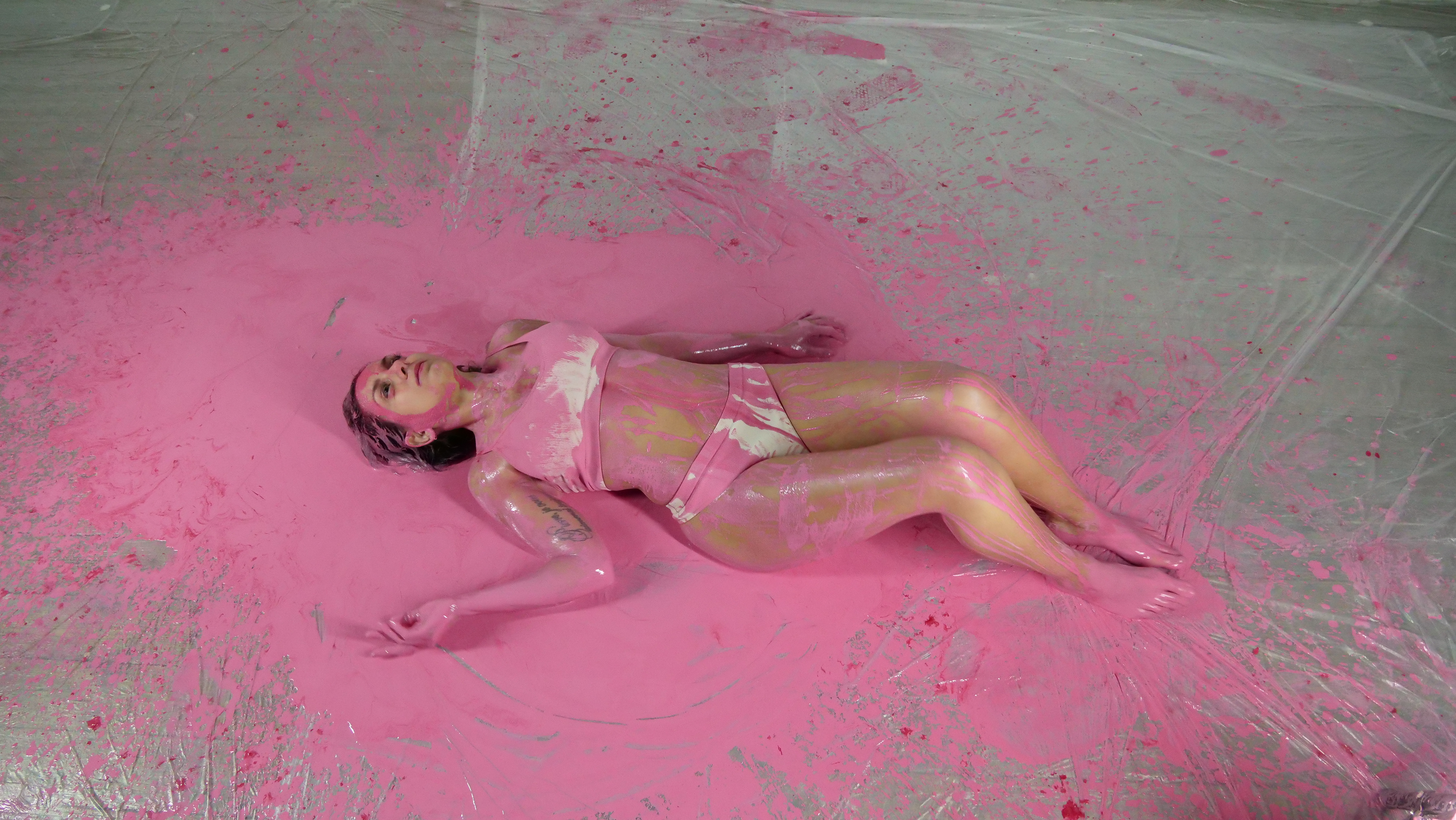 Photographs taken during the making of Fluidity