Ludic Rooms, in partnership with Coventry Artspace invited local artists to explore 'The Art of Place' with them in a course and commission an opportunity, part of Ludic Rooms' Random String programme and the Coventry Artspace Artist Development programme 2021-22.
Random String is a nine month long arts and technology programme exploring Coventry Canal through the lenses of water, place and folk narratives. Ludic Rooms has been running Random String as a biennial since 2014 and this fourth version is their most ambitious so far.
The Art of Place course unpicked the creative processes and challenges of working in a site specific way – either as temporary or permanent interventions. It takes as its focus Coventry Canal Basin – a relatively little known area of Coventry's industrial heritage and includes Canal Warehouse – a thriving artists community for over thirty years. LR offered artists the opportunity to explore, interrogate and respond to the site, through a series of practical tasks and experimentation with talks and discussions. 
After the three taught days, participants created their own artworks and ideas for interventions, for sharing at night around Coventry Canal for the August Bank Holiday weekend (27-29 August).  Ludic Rooms selected one of the works for development as a funded commission for the Random String Festival on Coventry Canal (11-14 November).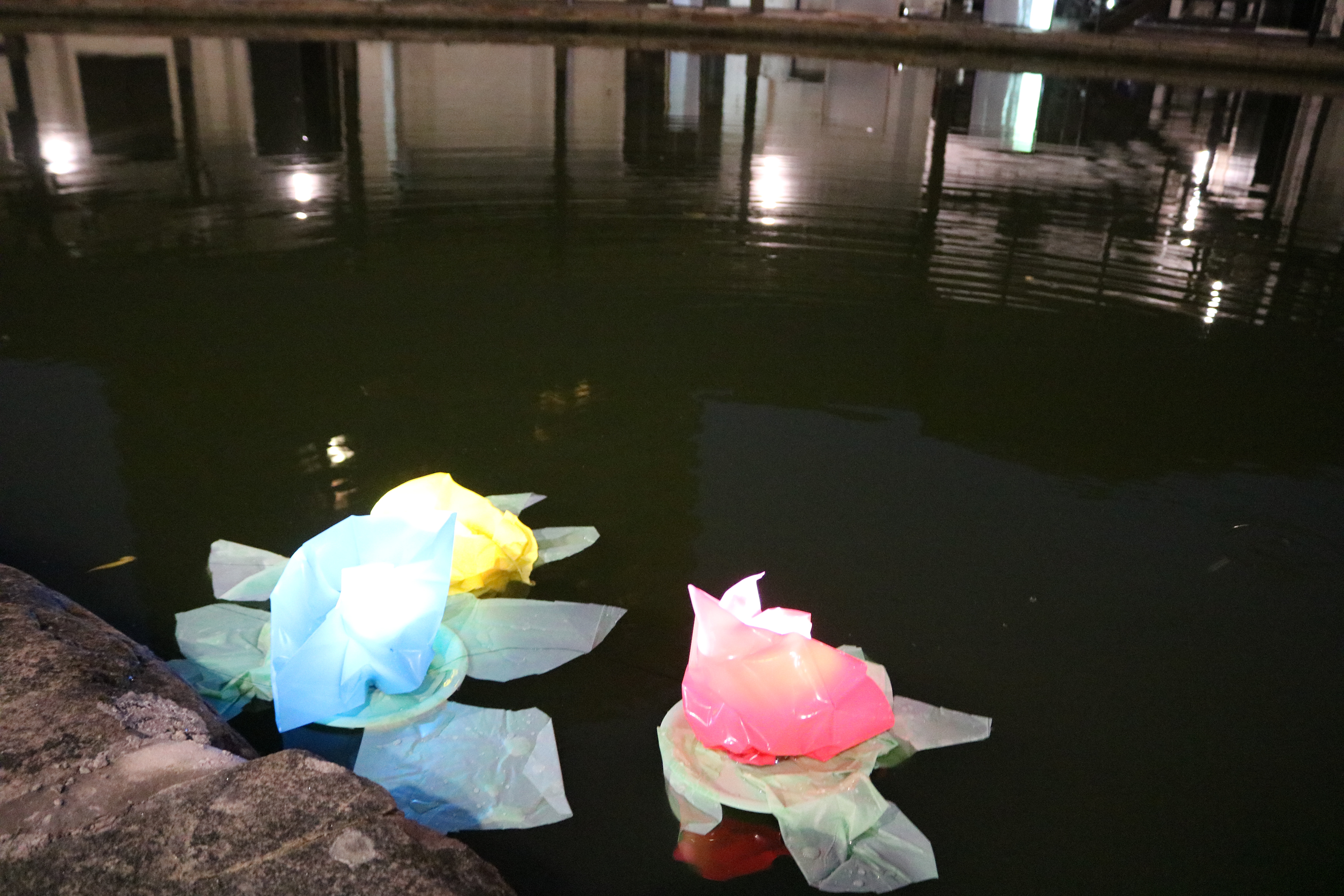 Photograph by the late John Whitmore